Get a 360° View of IDM environment 
Auditability, Evidence and Performance
Real-time forensic analysis of ALL data, current and past.
Auditability, Evidence and Performance
Become the light in the dark unknown of IDM data.
Deliver reports and detailed data visualisations on time. What's more, the routine around Identity Management is simplified through the automation of tasks and the flexibility and scalability that the ACDI has to offer.
In addition the system health is checked with monitoring of real-time data and events within the company's IDM environment.
Flexible. Powerful. Easy-to-use. Get to know Audit, Compliance & Data Intelligence.
Explore the benefits of

Audit, Compliance & Data Intelligence (ACDI)

Ease the job
Automation with scheduled individual reports for "requesters" allows you to simplify your Identity Management routine significantly.

Real-time data
Access the data in real time to easily monitor the system and know what is happening in the IDM environment right now.

Get alerted
when action is needed
Know and react on cyber risks as well as breaches thanks to real-time notifications or actions on events. 

Fill a product gap
Instantly pull reports on all your IDM data. Automate complex reporting. Constantly know what your data looks like and what your IDM system is doing. 

Scalability
Adapt ACDI to your individual requirements easily.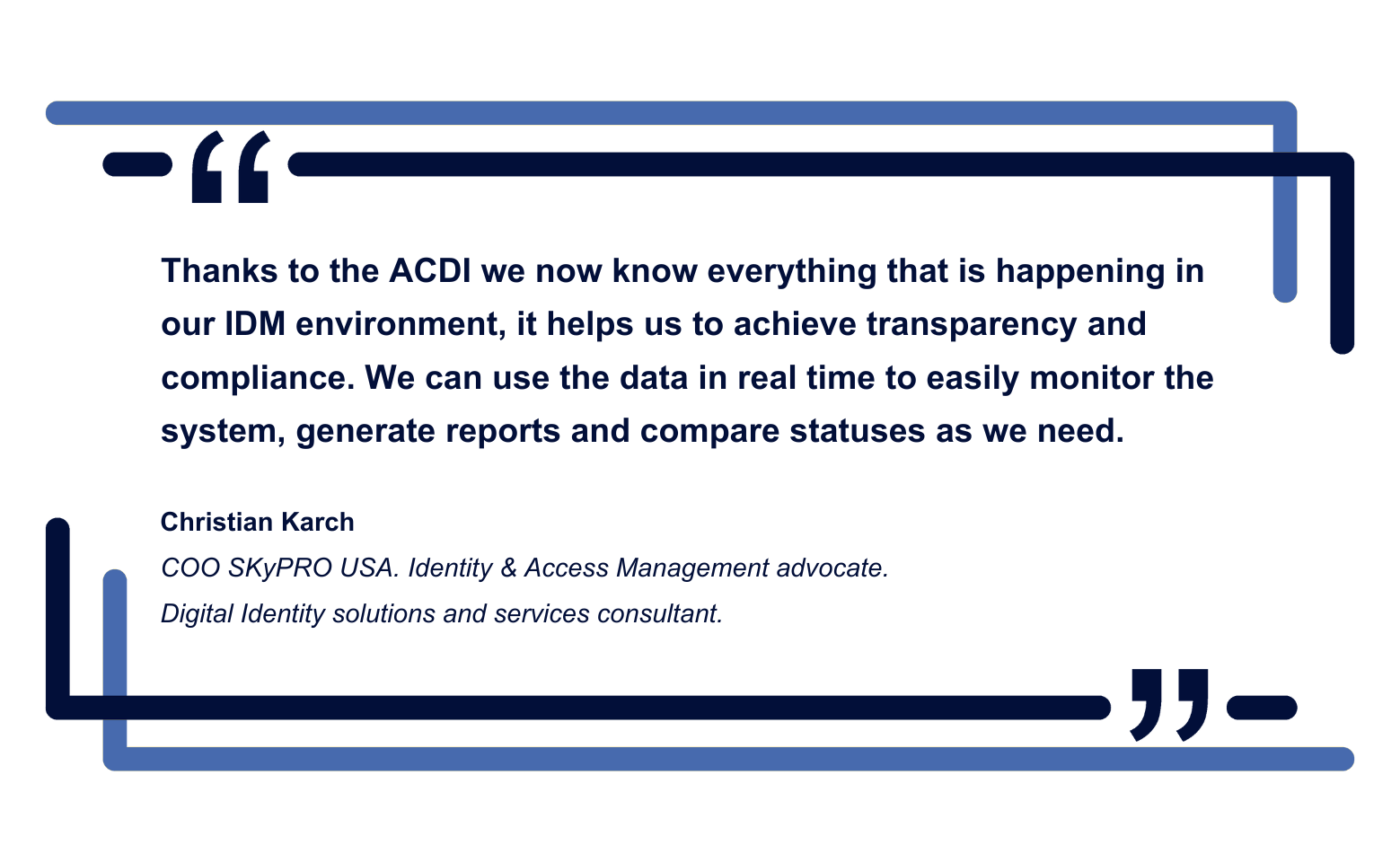 ACDI is a mature solution from SKyPRO, a trusted IDM partner for more than 30 years!