How Identity and Access Management gets the digital transformation off the ground
For some time now, all we have been hearing about is digital identity and digitalization. There is no business magazine that doesn't write about it and no successful company that doesn't drive its initiatives towards digital transformation.
It should be widely undisputed that the importance of digital transformation as an objective can hardly be overestimated in the age of technology and integrated business processes. Pandemic or not. Anyone looking for answers about fundamental changes in "business as usual" can find them in digital transformation.
In the years of the Corona crisis, there were extraordinary external factors that highlighted the advantages or even the inevitability of digital work tools. However, the pandemic was not the reason for this; it was only a catalyst for a development that was already there. Fundamental changes have increasingly affected the business world since the turn of the millennium and require a response to remain competitive.
Digitalization is a clear business imperative
The only problem that many entrepreneurs are facing is how to best implement digital transformation in their own companies. With all the doom prophecies, warnings, and "good examples" out there, the sources of information often fail to mention how to find a quick solution to this problem that will not disrupt but which will achieve an impact on the business. On the other hand, the impression could be created that what others are doing is fine – but only for the others.
Every organization on the path to digitization experiences its unique journey, nonetheless, there are some common fundamentals that are necessary for a successful digital transformation. Digital identity is one of them. And from our perspective, it is the most important one.
Zero Trust
Digital identity is at the heart of the Zero Trust security model. It not only provides employees (Identity and Access Management – IAM) and customers (Customer Identity and Access Management – CIAM) with an access and self-management function that they can tailor to their needs and authorizations, but it also ensures security of these accesses.
The days are over when you built a firewall around your own systems and once inside access within the firewall was largely open. At least since the invention of the cloud, this seems to no longer be working.
The firewall is no longer the boundary, but the identity. A system landscape protected mainly by a wall around it is the equivalent of a city during the Middle Ages. The walls got taller and sturdier over time and the passages were better guarded, but once the enemy was inside, the city was at the enemy's mercy. Today that is unimaginable. Nowadays, citizens have to identify themselves at the gate, as well as for each service that they wish to use within the city. This is zero trust! It not only makes a system landscape more secure, but it also makes increases the possibility of higher efficiency and at the same time supports inventions instead of being largely static.
The advantages of digital identity
Digital identity is one of the fundamental building blocks of digital transformation because it enables a connection between every user and every service. Gone are the days when users had to manage hundreds of passwords themselves. In modern implemented IAM, not only do they no longer have to remember the access data for the connected systems, they don't even have to know them. The security benefits of this are obvious, because, in times of ransomware attacks, stolen credentials are the gateway for hackers in well over 80% of cases, as countless reports have repeatedly shown.
However, digitizing a business is not about mindlessly implementing the latest technology – you need to know exactly why and how you want to evolve your business. Digital identity is the most helpful ally here. It is the unifying factor in modern companies because it facilitates communication and collaboration between previously separate silos and with customers and external partners: it connects customers with the services they access, suppliers and partners with business processes, employees with each other, the projects they manage and the corporate resources they need.
To enable this, the use of identity and access management tools that provide seamless and controlled access is strongly recommended. Digital identity should be at the heart of digital transformation efforts. In a nutshell, it provides the following advantages: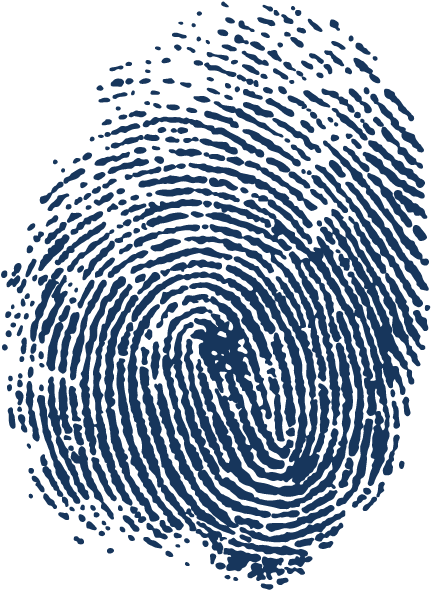 protects employees, processes and corporate values
improves the user experience
increases compliance
promotes the ability to innovate
increases efficiency by enabling automation and self-service.
Many problems are addresses at the same time
These points do not only apply internally, in an optimal case they also apply in the context of customers, suppliers, and partners. Enterprise IAM and Customer IAM have always had similar challenges but they were and still are often considered separately. On the premise that these challenges can be solved in a unified way, it makes sense to merge the two areas. Every user – employee, customer, or partner – faces inconsistent user experiences, such as a chronic lack of single sign-on (SSO), which means managing far too many passwords. Typical workflows span multiple channels and applications, meaning users must re-authenticate on each device or when accessing a service portal. If each of these applications also comes with its own multi-factor authentication, then from a security perspective this might seem welcoming, however, the user experience becomes subterranean.
Another issue that is becoming increasingly important is compliance, i.e. aspects such as access governance, control mechanisms, and reporting. Do you know who in your company has which authorizations and accesses? And who uses which application? Could you document it, for example, if you are seeking certification for ISO27001? Granting the necessary rights to new employees without an IAM is time-consuming and has to be done manually. It's tedious, but is usually managable. But what about when an employee leaves the company? How do you make sure he loses all his access? That's a lot more difficult and from a security point of view, a maximum risk. So-called "orphan accounts" are a relevant security gap even if the former employee means no harm.
The right tool
A tool that can manage all identities and accesses is missing in most companies. In times of cloud, remote work, ransomware attacks, and digital transformation, this means that these companies are still in the digital dark ages. At best, they have built a strong wall around everything but that is exactly what was done during the Middle Ages.
A digital directory and an accurate tool based on it for managing users with their associated permissions make it possible to make digital identity a reality for the enterprise. Thus, trust is replaced by risk-driven, contextual, and unrelenting authentication. This will be instrumental in meeting all the requirements that a modern digital business faces today. Including the Herculean task of improving security and user experience at the same time.
💡 Sources:
KuppingerCole, Deloitte. "Accelerate your Digital Transformation through Identity"